Tell us what you need and we'll help you get it started
Honey-Do-list
Oftentimes it's the small tasks around your home and office that fall through the cracks, and take years to accomplish. But, with the Honey-Do-List, you can jot down a list of tasks, as short or long as you'd like, and we will handle the tasks for you.
Is your todo list piling up?
Fill out a Honey-Do-List and we will contact you with the pricing! Or call us at 409-234-5228.
For bigger jobs, such as remodels and general construction, please click here.
If you are having trouble figuring out the form, follow the directions below.

Enter your name and email…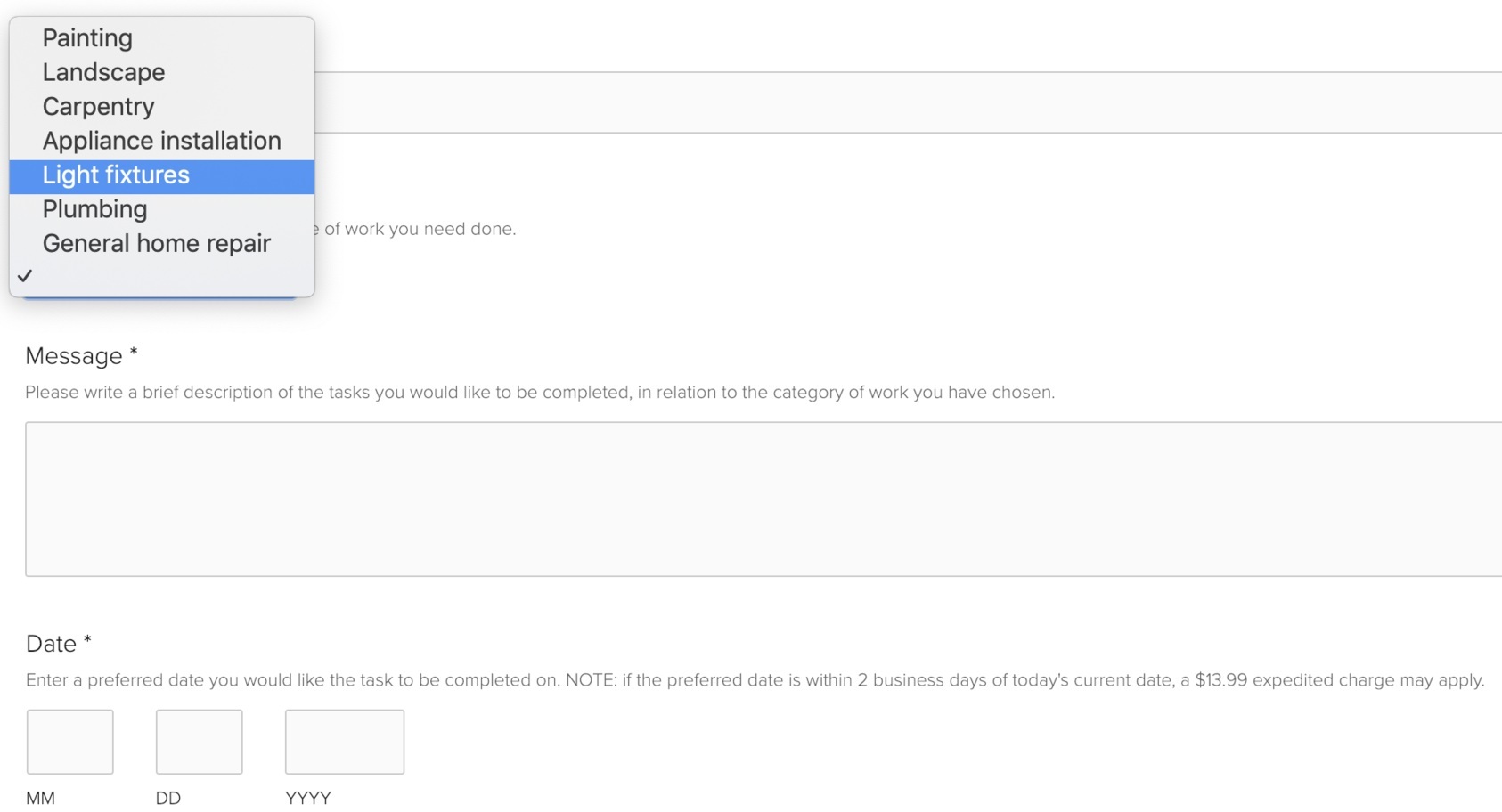 Choose a category of work…
NOTE: If you cannot find a category that fits the type of work you would like completed, simply select "Other" and explain the work to be completed under the "Message" field.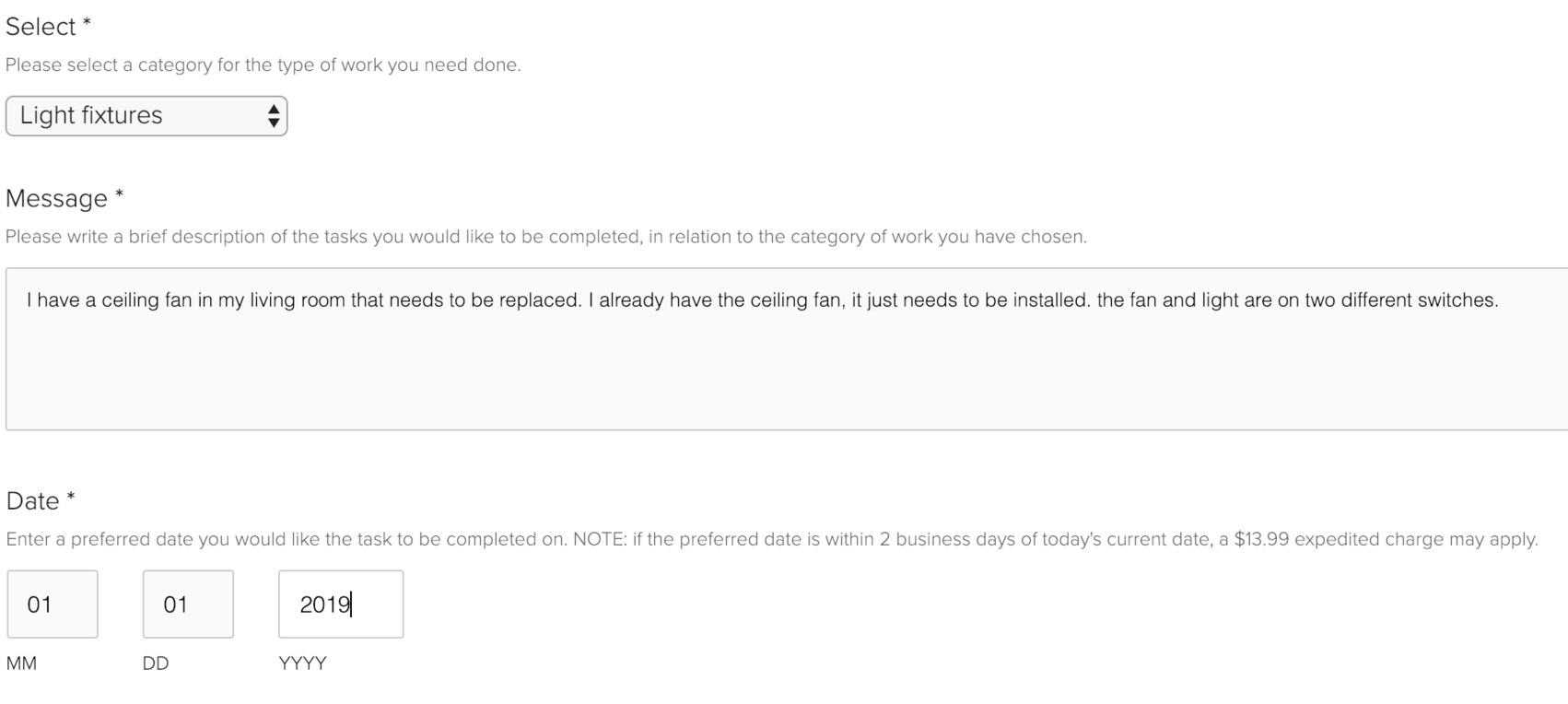 Describe the work and select a preferred date.
Describe the work you would like done, and be as descriptive as you can, as this will allow us to better estimate the job. Select the preferred date that you would like the work to be completed on.